---
Inspire sustainable creativity by reimagining the lifecycle of materials.
We are woman owned and operated. We are a small and mighty group who value creativity, beauty and the environment. We believe that creative expression does not have to come with an environmental cost because enough materials already exist in the world. With over a decade of creative reuse experience among us, we want to help you tap your creativity and imagination using reuse materials.
We want to help you get creative, sustainably.
We believe that a community is made stronger by a culture of giving, which is why each month we donate materials to community organizations, groups, educators, and nonprofits in North Texas.
Since opening in January 2021, we have diverted over 30,000 pounds of creative materials from the waste stream and made them available to our community of makers, artists, students, educators, and dabblers at affordable cost.
Most of us have engaged in creative reuse without even realizing it. Creative reuse is when you change an existing item's purpose or function by adding some good ol' fashioned creativity. The end result does not have to be a craft or art (although we might argue that makes it more fun). Creative Reuse examples include turning glass jars into candle votives, corks into toy sailboats, cardboard boxes into play castles, even turning an old t-shirt into a cleaning rag (admittedly a less glamorous example).
Reusing items extends the lifecycle of those items, keeping them from the waste stream, and reduces the demand for virgin (new) goods. Reuse also uses less financial resources. It's certainly more affordable to use what you already have or what you can find secondhand.
Thistle carries items that can be creatively reused, but Thistle also carries plenty of items that can be used for their intended purpose, but are pre-loved--think, a pair of scissors, yarn, or stickers.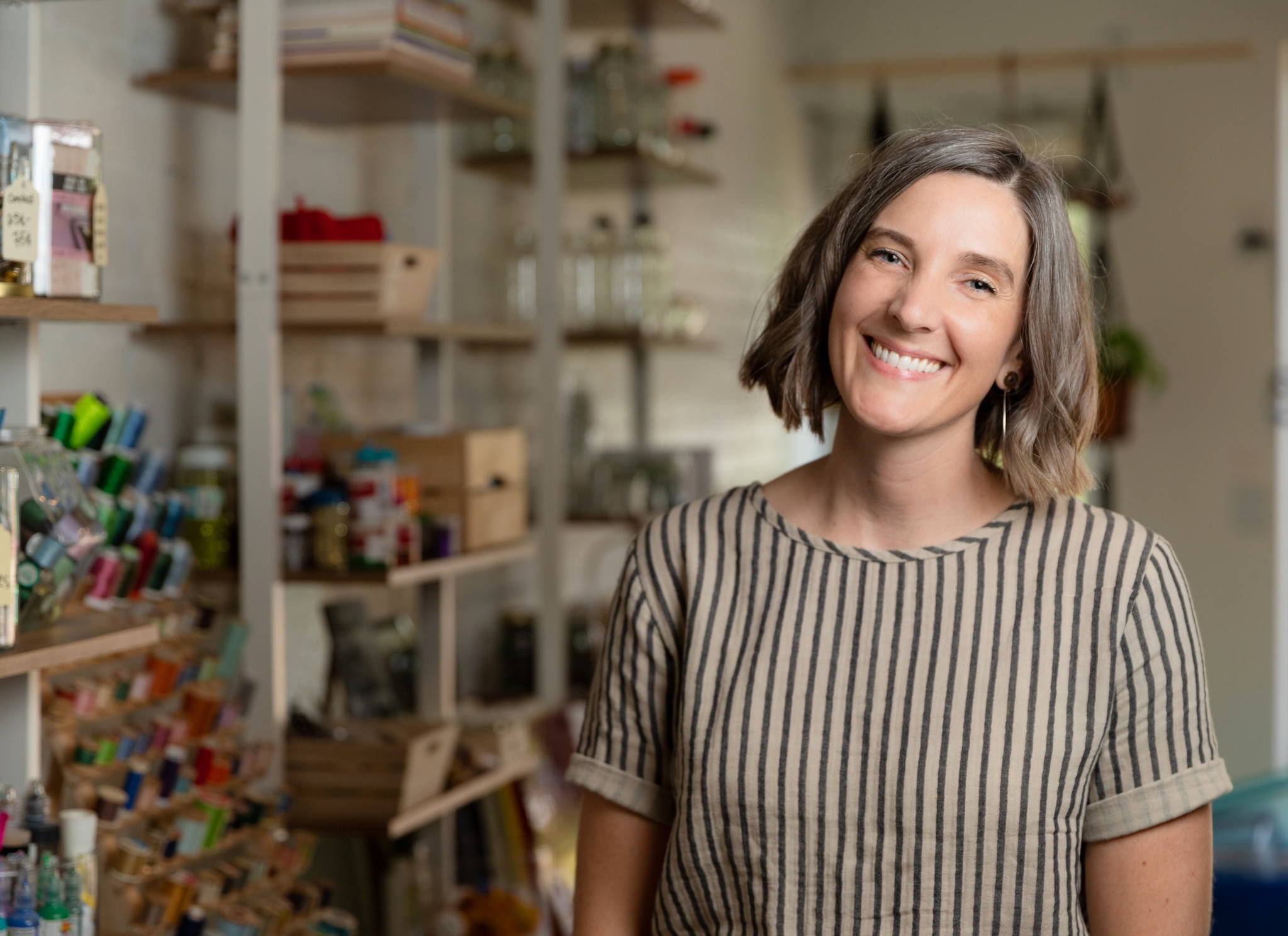 Executive Director, Owner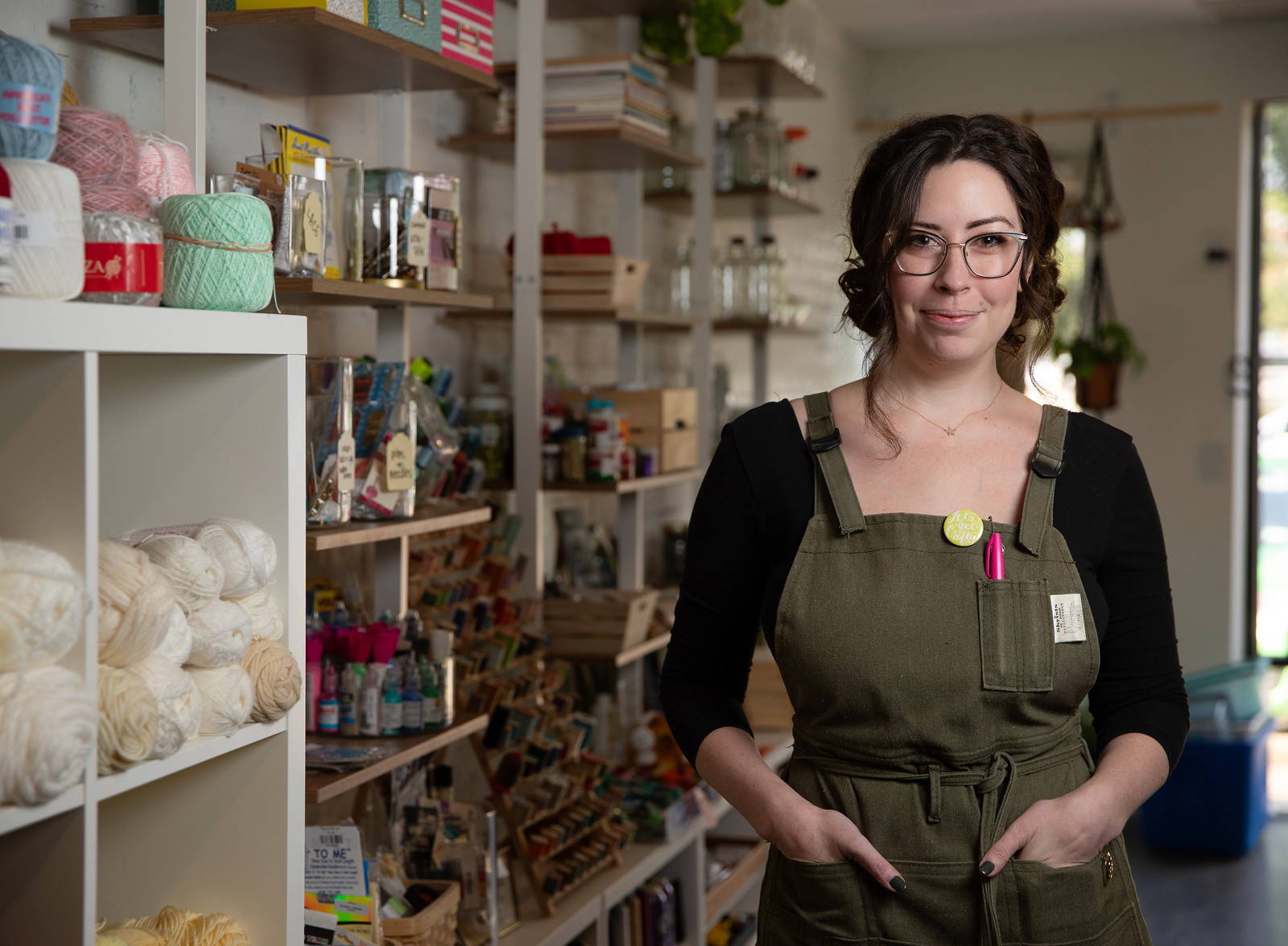 Director of Retail Operations