---
Events + Reuse Rowdy Art Camp
Creative Reuse Fun for All Ages
Creative Reuse Events + More
Check out our upcoming in-store events and community meet ups. All event tickets are non-refundable after 2 weeks prior to the event. Tickets can be transferred to another person by emailing help@thistlecreativereuse.com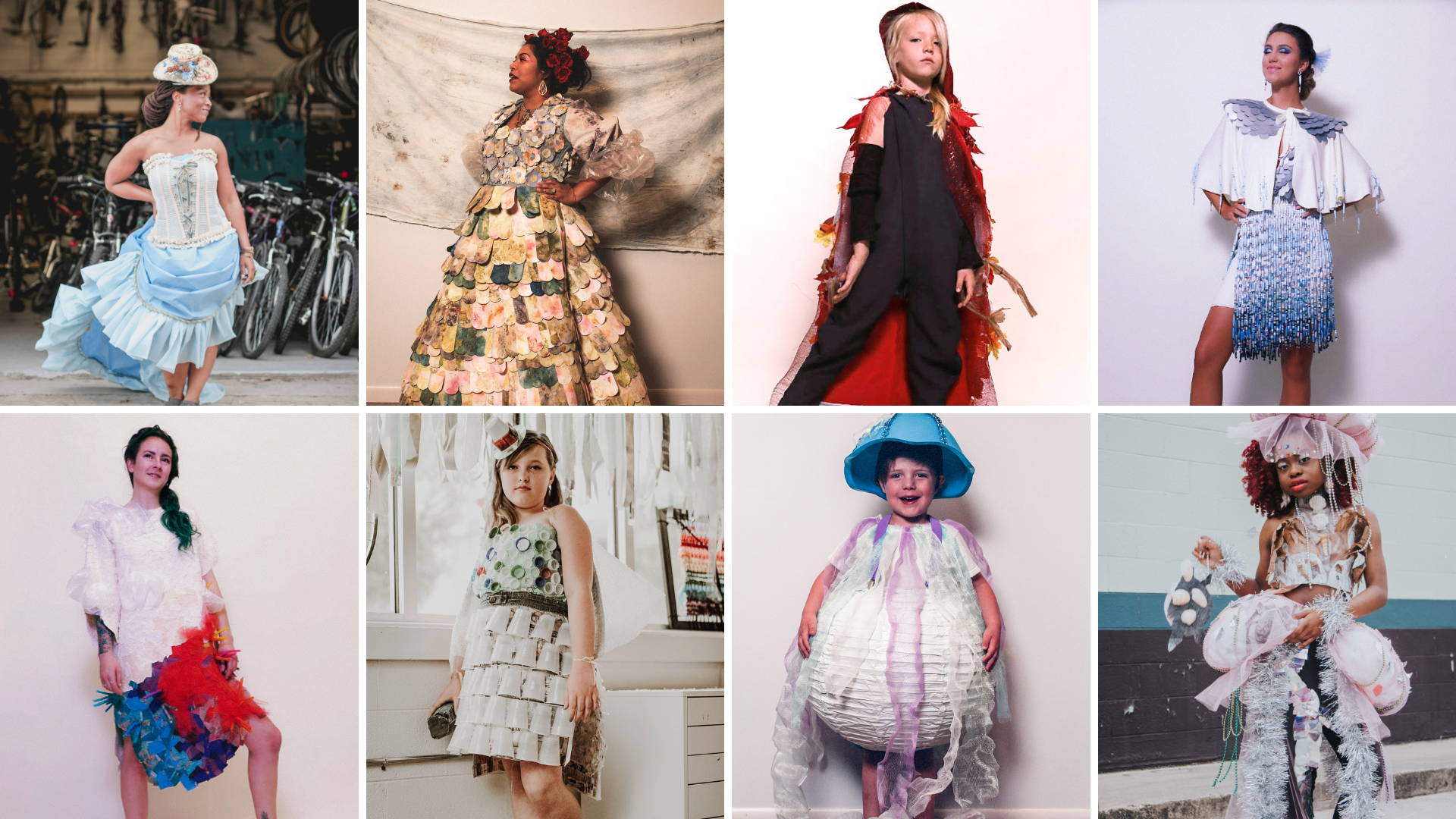 We are a Proud Sponsor of Reuse Runway.
We handed over the organizing reins to Lillia Whittington. Be sure to check out Lillia's website for updated sign up information and more.
Invite Thistle to your Event!
Creative Reuse in the Community
Want us to come to your festival, organization, business, private event, or whatever?!
Email us (hello@thistlecreativereuse.com) with the details of your event (date, number of attendees etc.) and we will get back to you! We offer tabling, crafts, workshops and more for a fee. We are also happy to come and talk to your group about Thistle and creative reuse or sustainable small business.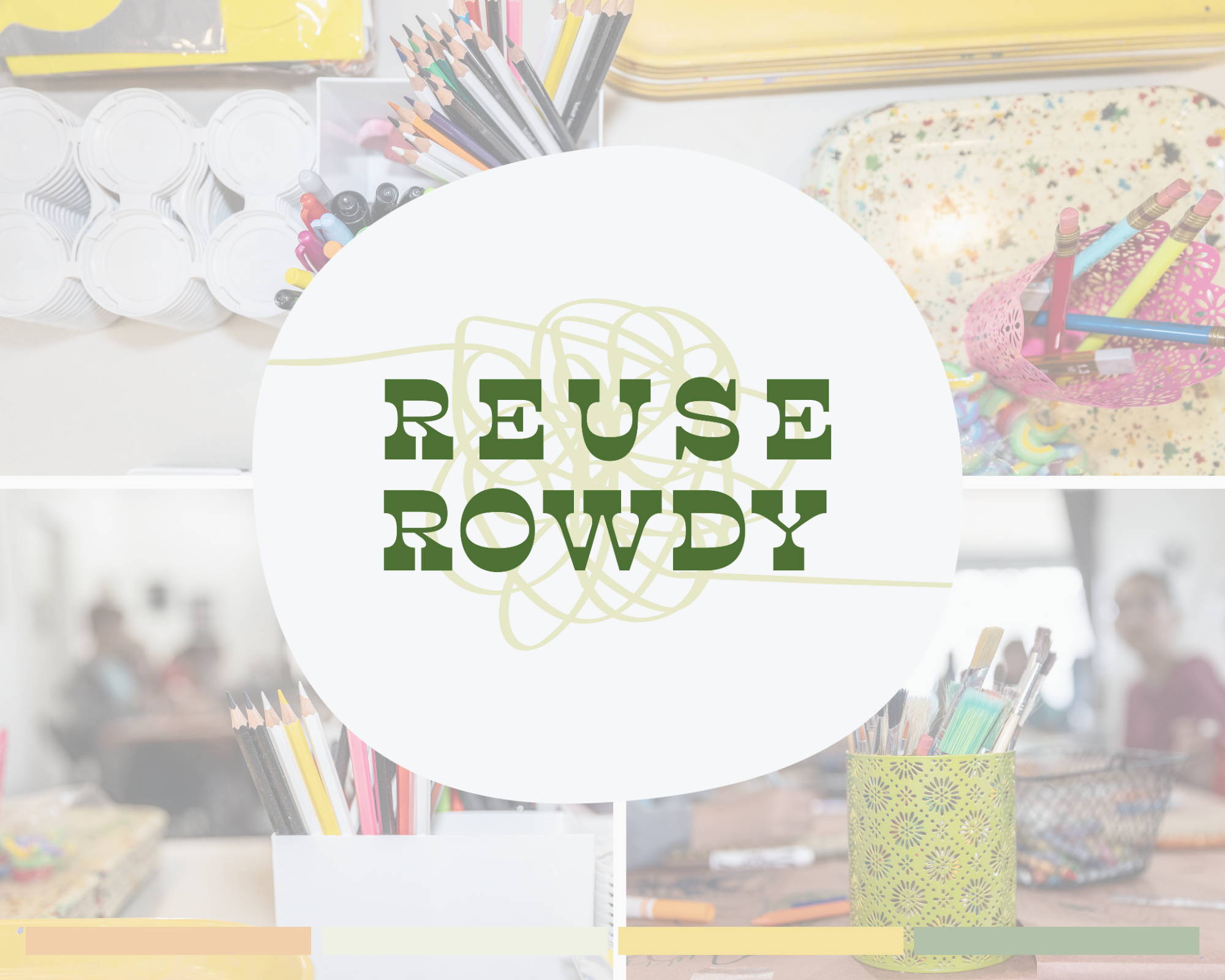 What is Reuse Rowdy Art Camp?
Reuse Rowdy Art Campers will reimagine the world around them. Campers will learn environmental stewardship, resource conservation, and resourcefulness through the lens of art and creativity. Campers will create art and crafts by reusing materials that might have otherwise gone to waste and they will learn how to become empowered environmental stewards. Campers will have a blend of structured projects and free-create time to explore the world of reuse materials.
Environmental Topics
The 5 Rs (Refuse, Reduce, Reuse, Recycle, Rot)
Environmental Stewardship
Art + Craft Topics (projects vary by camp session)
Nature Drawing + Observation
Upcycled Watercolor Painting
Mixed Media Art
Hand Sewing + Plushie Design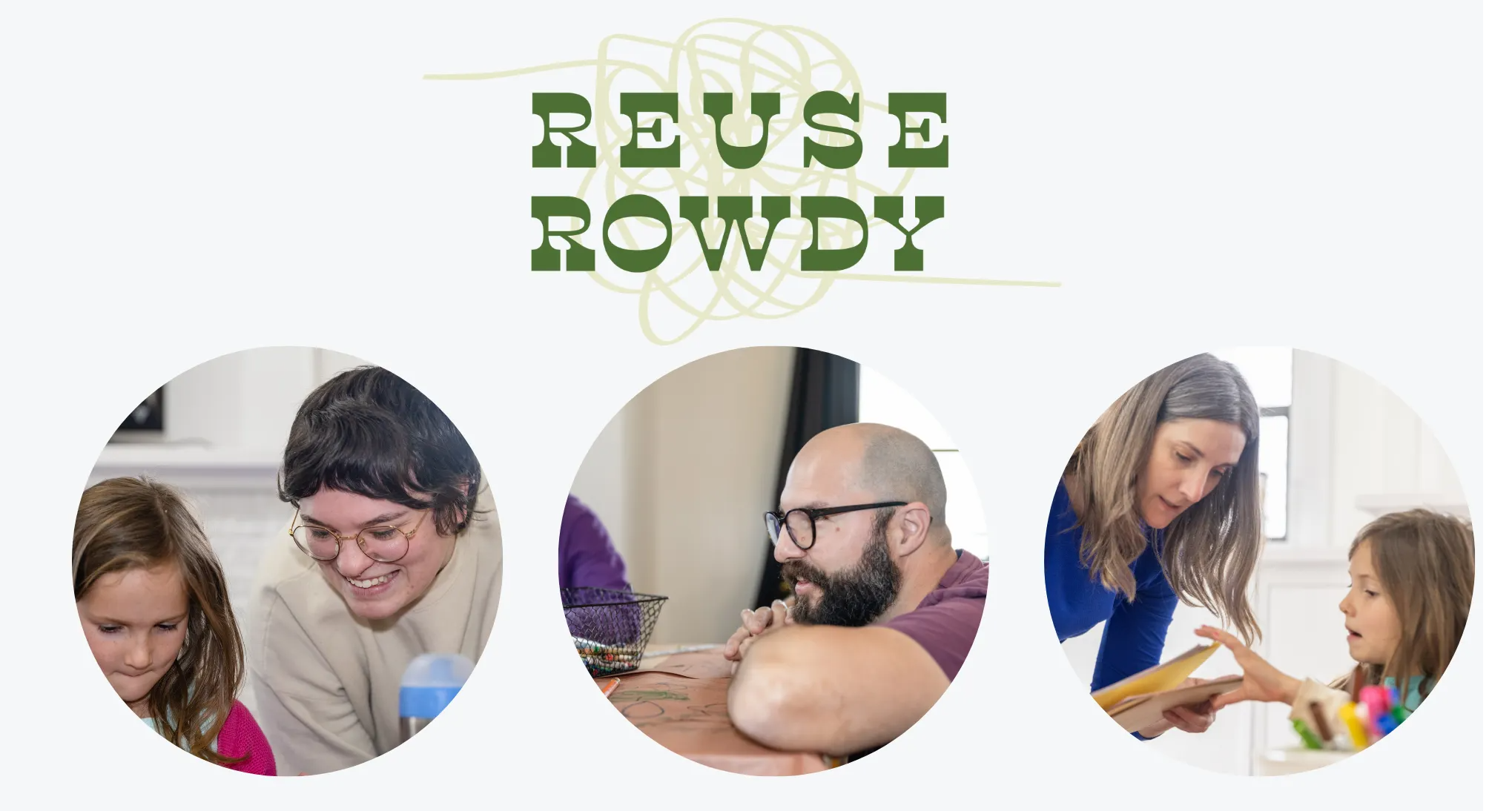 Who We Are
Jacie Sparks
Lead Reuse Educator
Jacie started at SCRAP Denton in 2016 and has 2 years experience leading creative reuse camps. She has a Bachelors degree of Geography with a focus in Environmental Studies. They live in Denton with their partner and two pups. She is very excited to teach your kids about creative reuse and encourage their love for the environment. Prior to leading creative reuse camps Jacie has nearly 10 years of experience working with children.
Ben Meyercord-Westerman
Reuse Educator
Ben is the proud dad of a very creative 5-year-old kid and has worked as an elementary educator since 2017. He's creative in his own rite, usually involving music, and is super excited to help your kids become empowered environmental stewards.
Kari Meyercord-Westerman
Camp Assistant
Kari has worked in creative reuse since 2015 when she started at SCRAP Denton. She's mom to the same aforementioned 5-year-old and loves to get creative. She is now the owner and cofounder of Thistle Creative Reuse and is so excited to help show future generations the importance of reuse.
Frequently Asked Questions
What should my camper bring?
Refillable water bottle labeled w/name
Small backpack or easily transportable bag for our nature walk
Extra snacks welcome (we provide one light snack, but kids can bring extra snacks if desired)
Your creativity!

What should my camper wear?
sturdy, closed-toed shoes
Respectful/weather appropriate attire
What kinds of projects will my child enjoy at Reuse Rowdy Art Camp?
Your child will engage in art projects and activities that are centered around topics of environmental sustainability and that practice sustainability through the use of reuse materials and resource conservation. Some examples of projects include: making upcycled watercolor paint from discarded markers and then painting, creating personalized sketchbooks for nature walk drawing, and many more.
Are there any prohibited items?
Campers should not bring any electronics, including cell phones, tablets and games
No pocket knives, money, or chewing gum are allowed.

What are the expectations of campers?
Be respectful to yourself, others, and materials.
Walking feet and calm voices indoors. (Outdoor rules differ and will be reviewed)
Be prepared to try everything once—if it's not your favorite, you won't be expected to do it again.

If you're eating something, you're sitting down.
Make sure a camp staffer knows where you are at all times.

Are staff members background checked?
Yes. We background check all Reuse Rowdy staff members.
We at Thistle believe that education is central to how we fulfill our mission of inspiring sustainable creativity and living. Whether we are educating in our shop by selling pre-loved materials or more directly through our youth-focused Reuse Rowdy Art Camps, we know that an informed and educated citizenry will get creative, sustainably.
Reduce. Reuse. Raise hell.